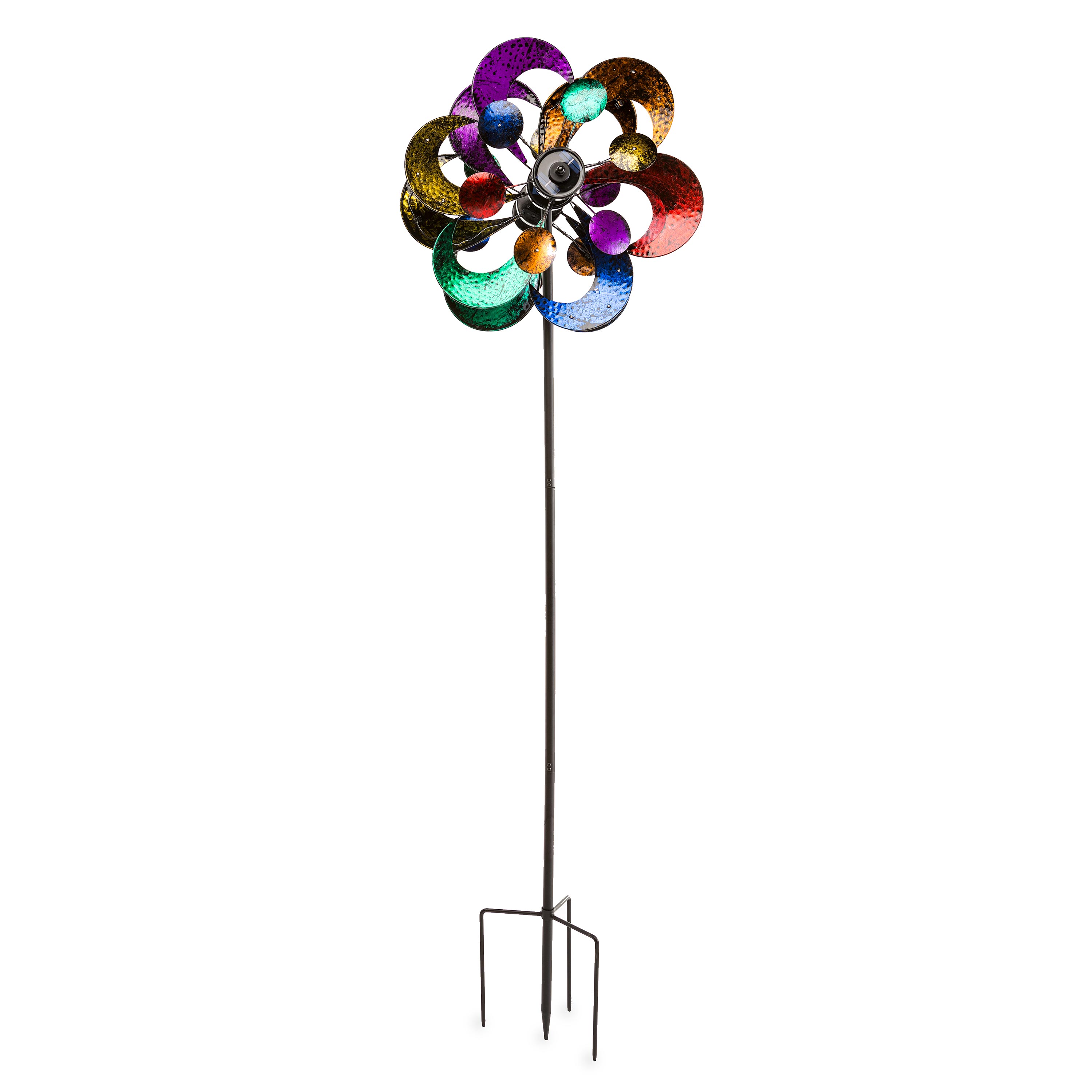 Add color and dimension to your yard or garden with our Oversized Solar Lighted Gala Wind Spinner. Gala's extensive design will amaze passersby as they witness the beautiful show. With four solar panels and four independent rotors, this spinner is a stunner from every angle. Our exclusive patent-pending design is the first to build integrated solar panels directly into the spinner, which maintain the spinner's true beauty without an extraneous panel. The solar panels absorb sun rays during the day to emanate light at night. The combination of LED lighting and solar technology makes this spinner an efficient lawn ornament! Our oversized Gala Wind Spinner is 2' in diameter and stands 7' tall, and is sure to become the shining star of your landscape.
$169.95
Related Products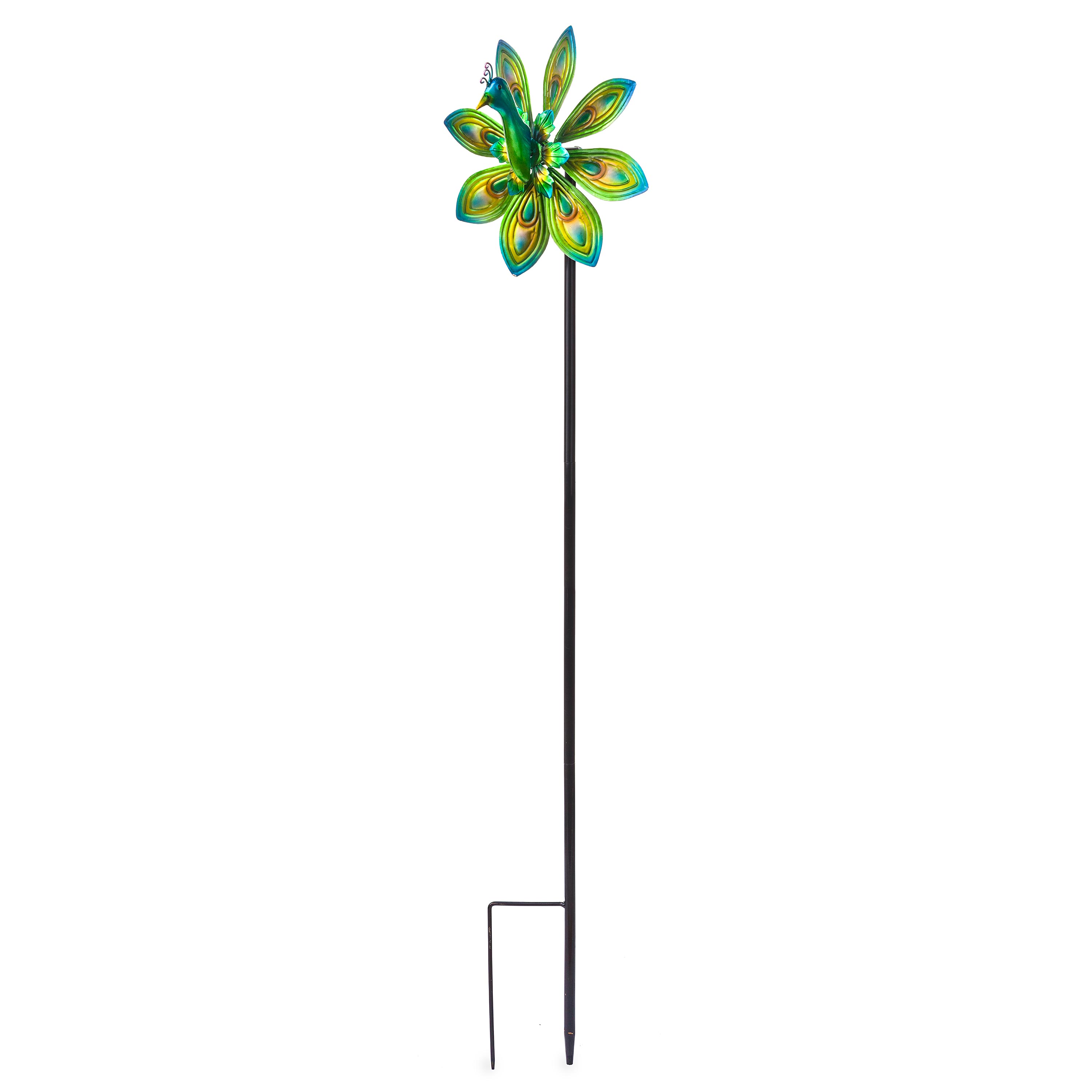 $39.95
You'll be proud to display this mid-height Peacock Spinner in your yard or garden. Standing 4' tall, this spinner is just the right size to complement shrubs and plants without overpowering them. The delightfully dimensional peacock spinner has a neck and head that emerges from the center, surrounded by two rows of feathers. Inner row is stationary while outer feathers spin in the breeze. Feathers are highly detailed with textured metal and finished in an iridescent paint that shines in the sun. A black metal ground stake with multiple prongs ensures security.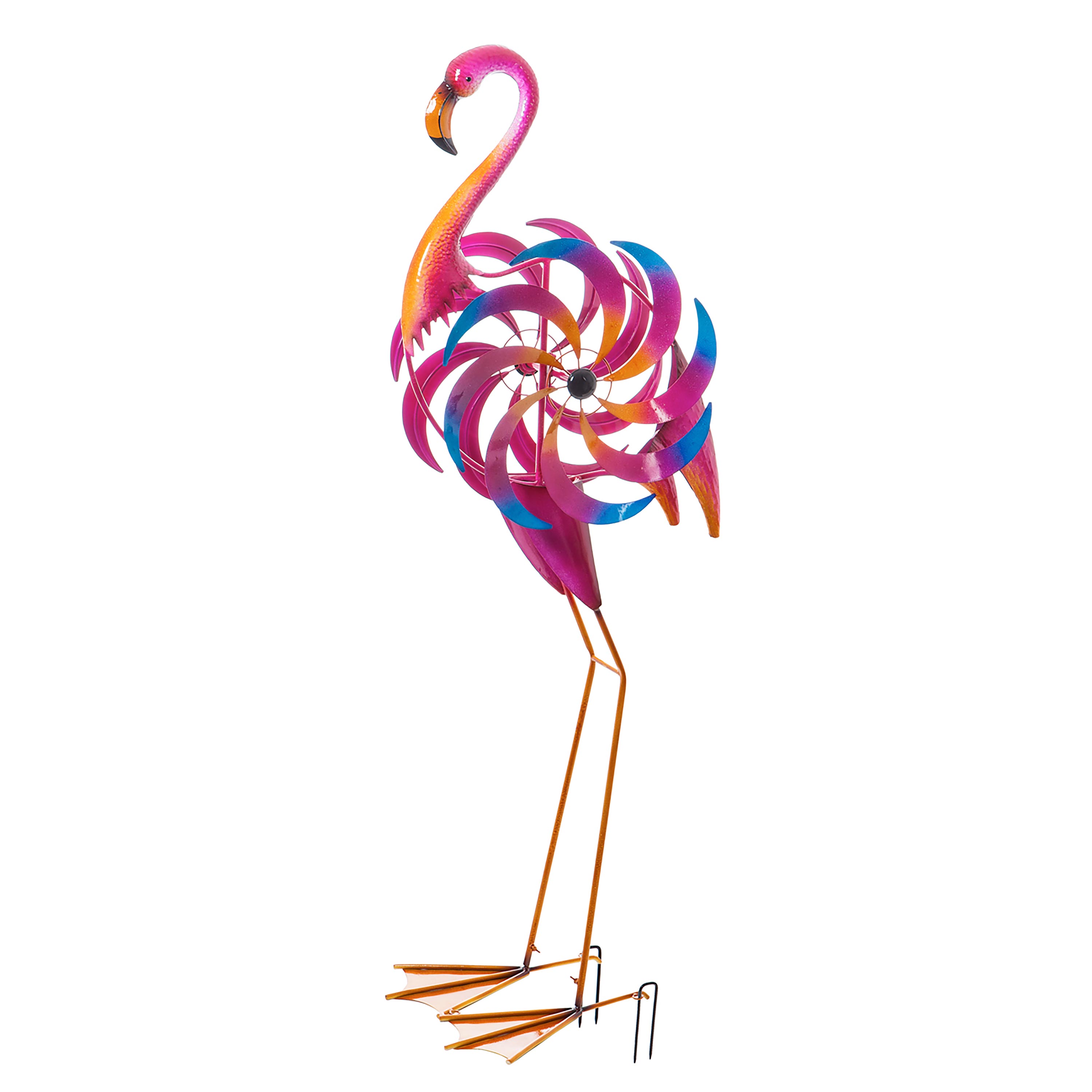 $399.95
Our Free-Standing Pink Flamingo Wind Spinner mixes metal art with unabashed silliness! A colorful kinetic piece like this is sure to be the center of attention. Shades of blue, pink, purple and orange bring this bird to life and accompany a spinner mid-section on each side. This bird looks good from every angle. When the wind blows, the bidirectional rotors move each 20" spinner section for a lively wind-powered party. The flamingo's quirky knees, curved neck and flamboyant color palette make it one-of-a-kind. Free-standing design with feet lets you position this gem anywhere - by the pool, on your patio, porch or deck. Included "U" hooks for stable ground installation. FUN!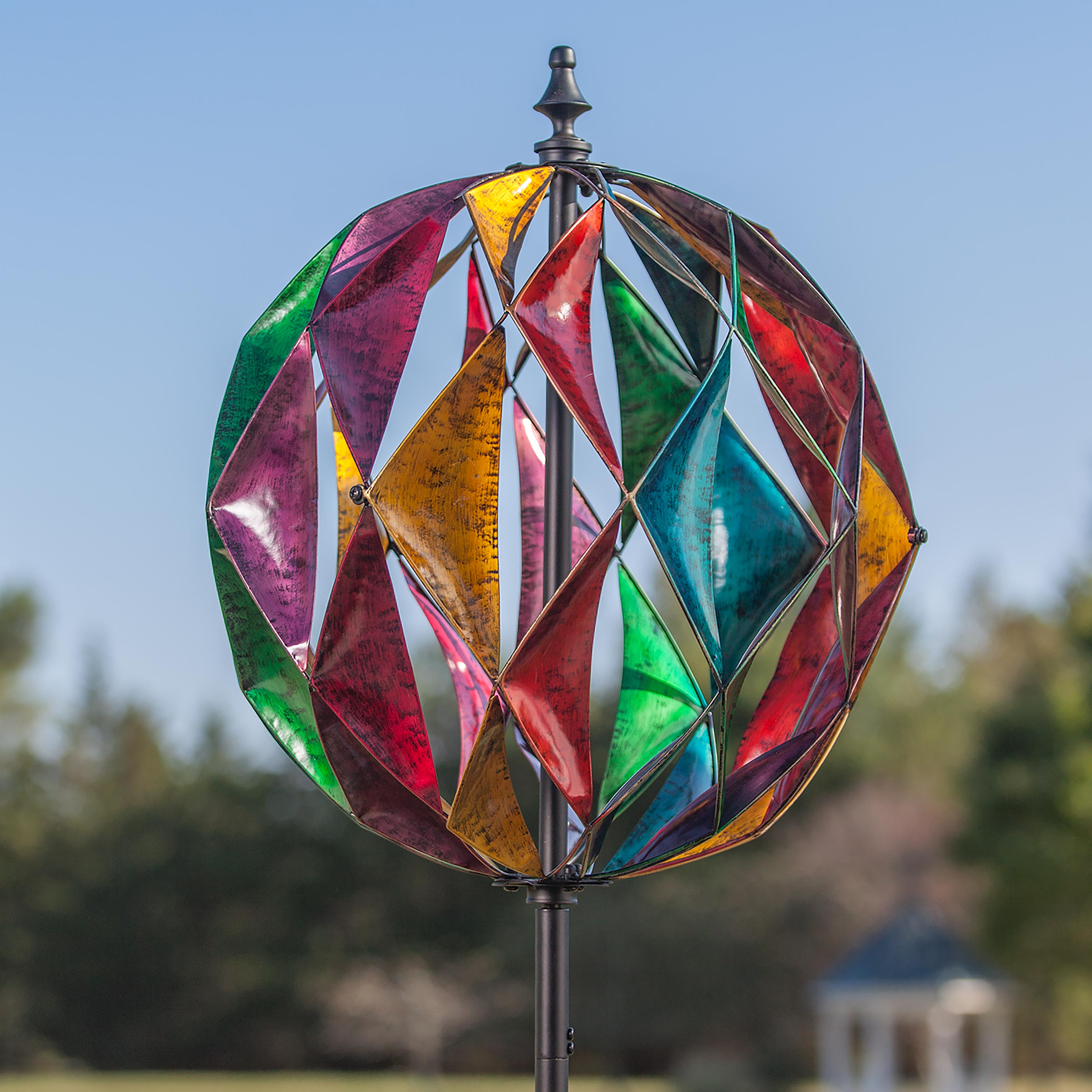 $119.95
Our unique Harlequin Ball Wind Spinner features pieced metal triangles arranged to form a sphere-like shape. The design creates a harlequin affect that lends dimension even when it's not in motion. When the breeze blows, you'll love the mesmerizing movement of this spinner and the way it catches the light. Made of durable metal with a long-lasting combo finish of paint and foil for great color and depth. Plant this Ball Wind Spinner anywhere in your yard, and it enjoy its beauty all year long.