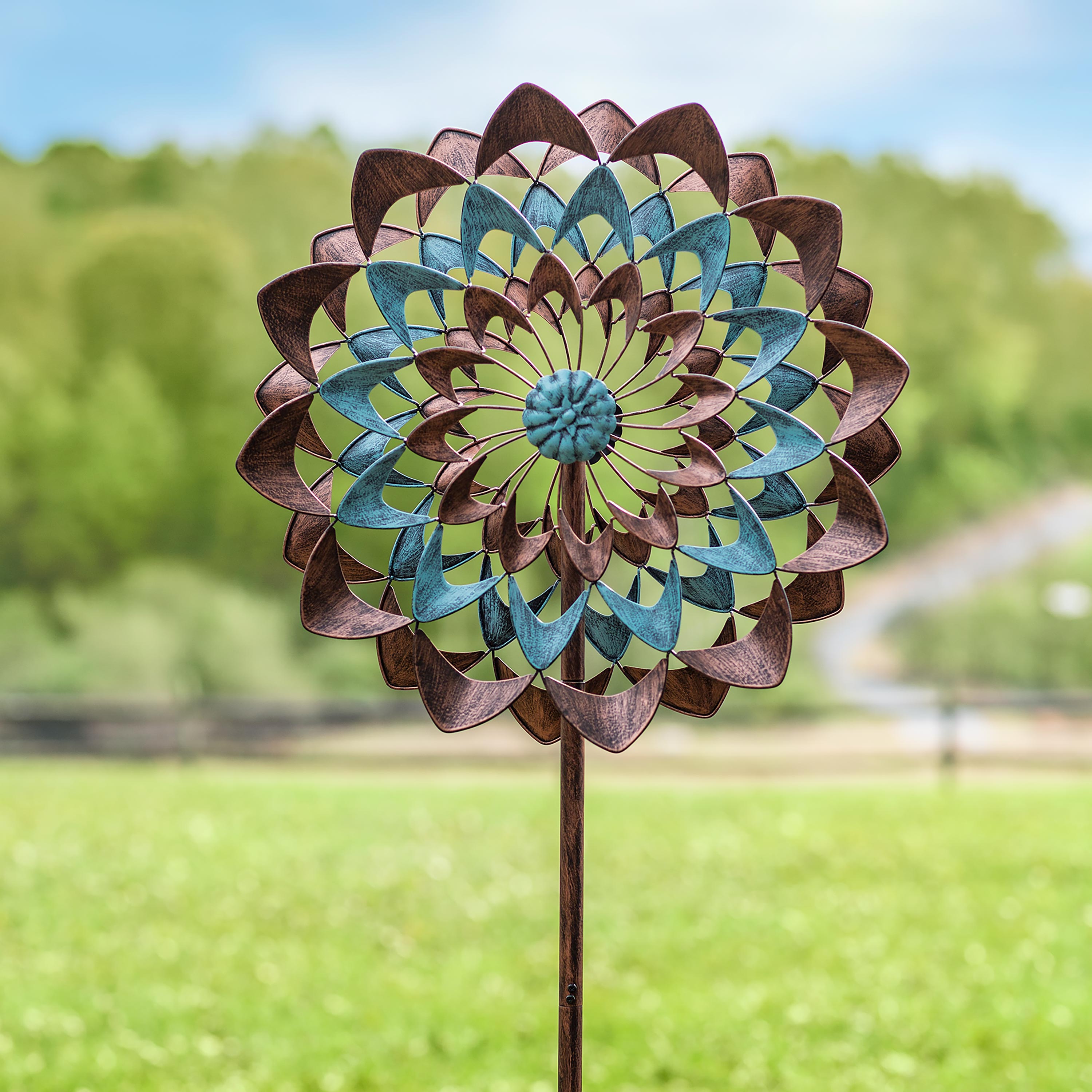 Use this Copper and Blue Zinnia Wind Spinner to add motion, color and height to your landscape. Watch while the breeze sends the bidirectional rotors into a whirlwind of spin for an amazing display of art in motion. Solid metal spinner has intricately detailed rotors that resemble the layered, softly pointed petals of a zinnia. The copper finish with blue accents looks great with any foliage or flowers, making this spinner the perfect statement in any season. Standing over 6 feet tall and 2 feet wide, this grand lawn ornament makes an impressive statement. Metal construction with sturdy ground stakes.
$89.95
Related Products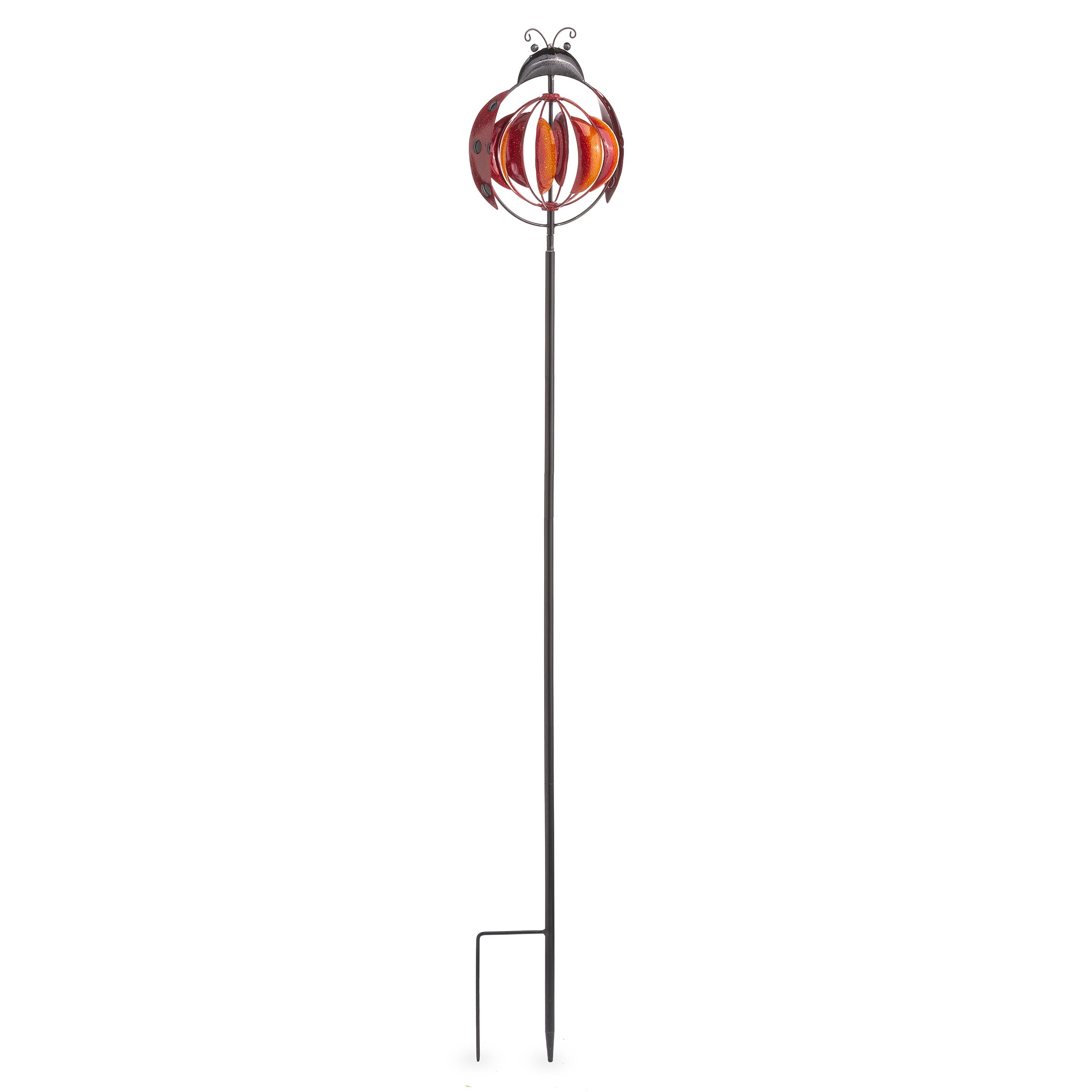 This Midi Colorful Flyer Metal Wind Spinner is a prefect accent for any garden, big or small. Standing a little over 4'H, this mid-size spinner makes a unique addition to any location. Stake this metal yard art in your garden or flower bed, and it won't overshadow your plants. It brings a medium height presence to your landscape, one that beautifully complements shrubs and plants. The upbeat colors and charming design are further enhanced by the spinning mid-section that twirls in the breeze. A great look even when the wind isn't blowing! Metal with a multicolor, high-gloss pastel painted finish; black painted metal stake with ground prongs. Sizes are approximate.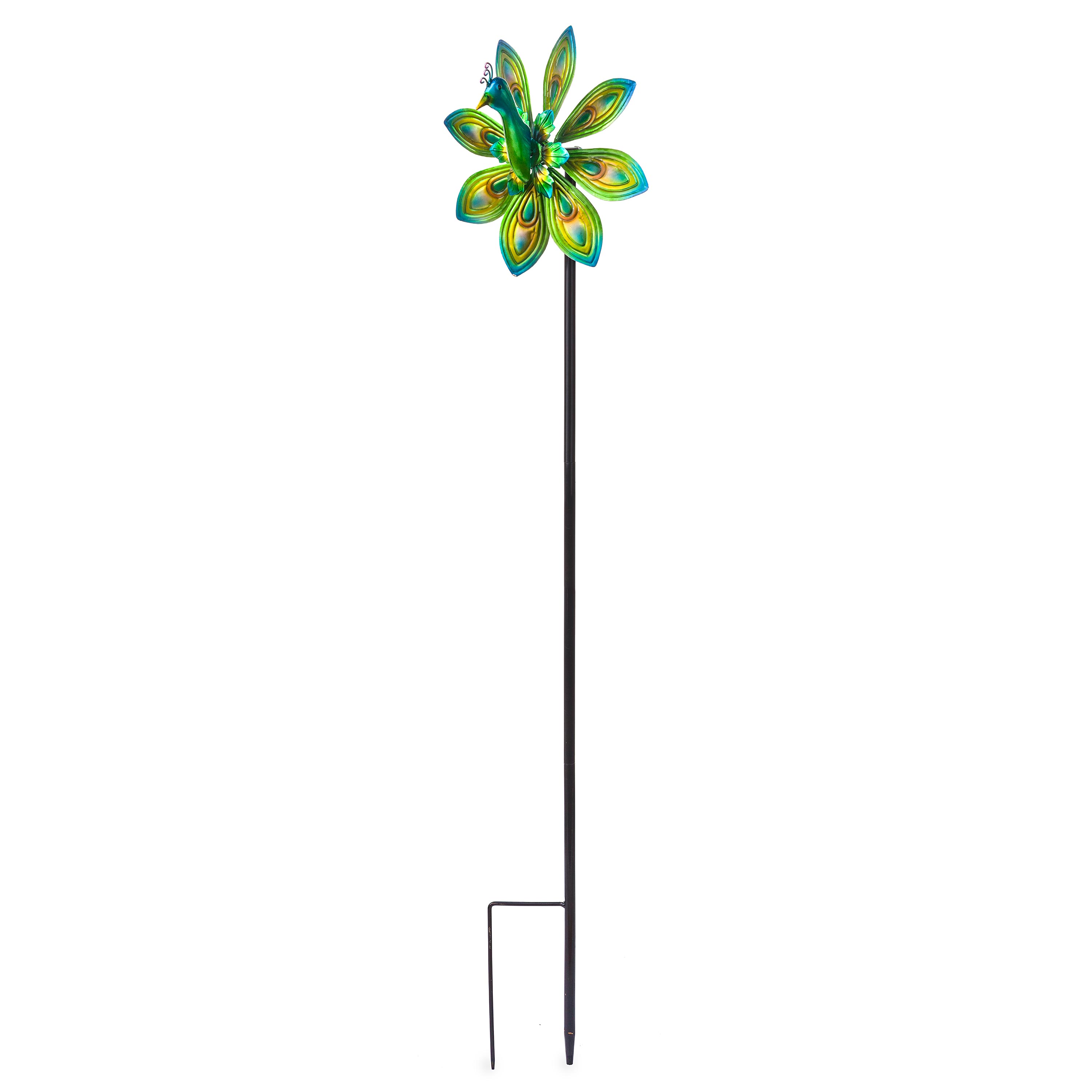 $39.95
You'll be proud to display this mid-height Peacock Spinner in your yard or garden. Standing 4' tall, this spinner is just the right size to complement shrubs and plants without overpowering them. The delightfully dimensional peacock spinner has a neck and head that emerges from the center, surrounded by two rows of feathers. Inner row is stationary while outer feathers spin in the breeze. Feathers are highly detailed with textured metal and finished in an iridescent paint that shines in the sun. A black metal ground stake with multiple prongs ensures security.
$79.95
The pineapple is a traditional symbol of hospitality, and hails back to the 17th and 18th centuries when getting a pineapple from its native Carribean surroundings to a North American table was arduous. Stories also abound of New England ship captains, who would place a pineapple outside their homes as a symbol of a safe return from the high seas. It's been used as the crowning glory in food displays, carved into furniture, stamped onto linens, and cast into door knockers. And now you can have this stunning, larger-than-life version to welcome your guests to your own home. Standing an impressive six feet tall, the pineapple catches the breeze spinning a mesmerizing, kinetic pattern in any season. You'll love the height, movement, and interest it adds to your garden! Steel15" in diameter x 84" H (including 11" ground stakes)Installed Height is 73"Assembly required