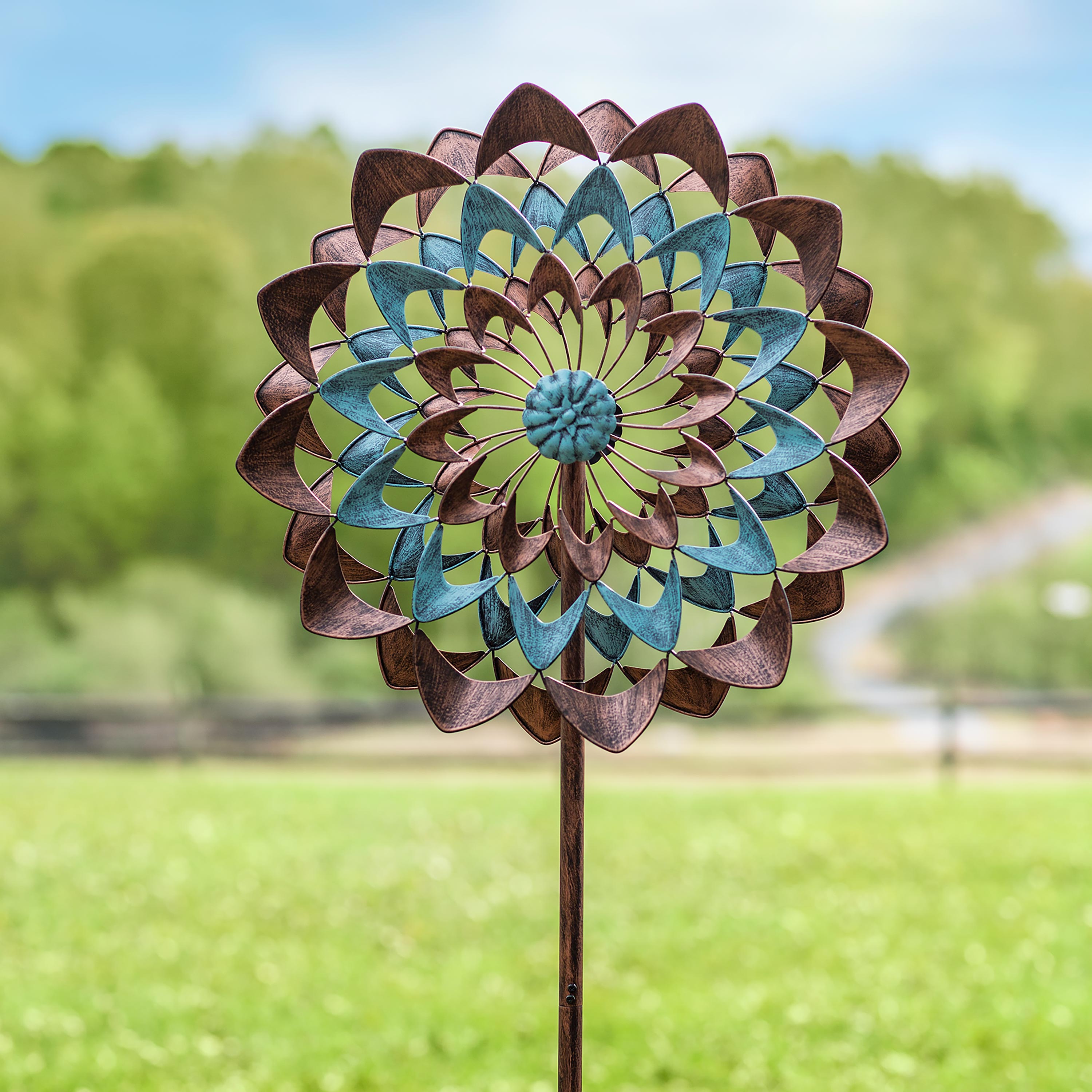 Use this Copper and Blue Zinnia Wind Spinner to add motion, color and height to your landscape. Watch while the breeze sends the bidirectional rotors into a whirlwind of spin for an amazing display of art in motion. Solid metal spinner has intricately detailed rotors that resemble the layered, softly pointed petals of a zinnia. The copper finish with blue accents looks great with any foliage or flowers, making this spinner the perfect statement in any season. Standing over 6 feet tall and 2 feet wide, this grand lawn ornament makes an impressive statement. Metal construction with sturdy ground stakes.
$99.95
Related Products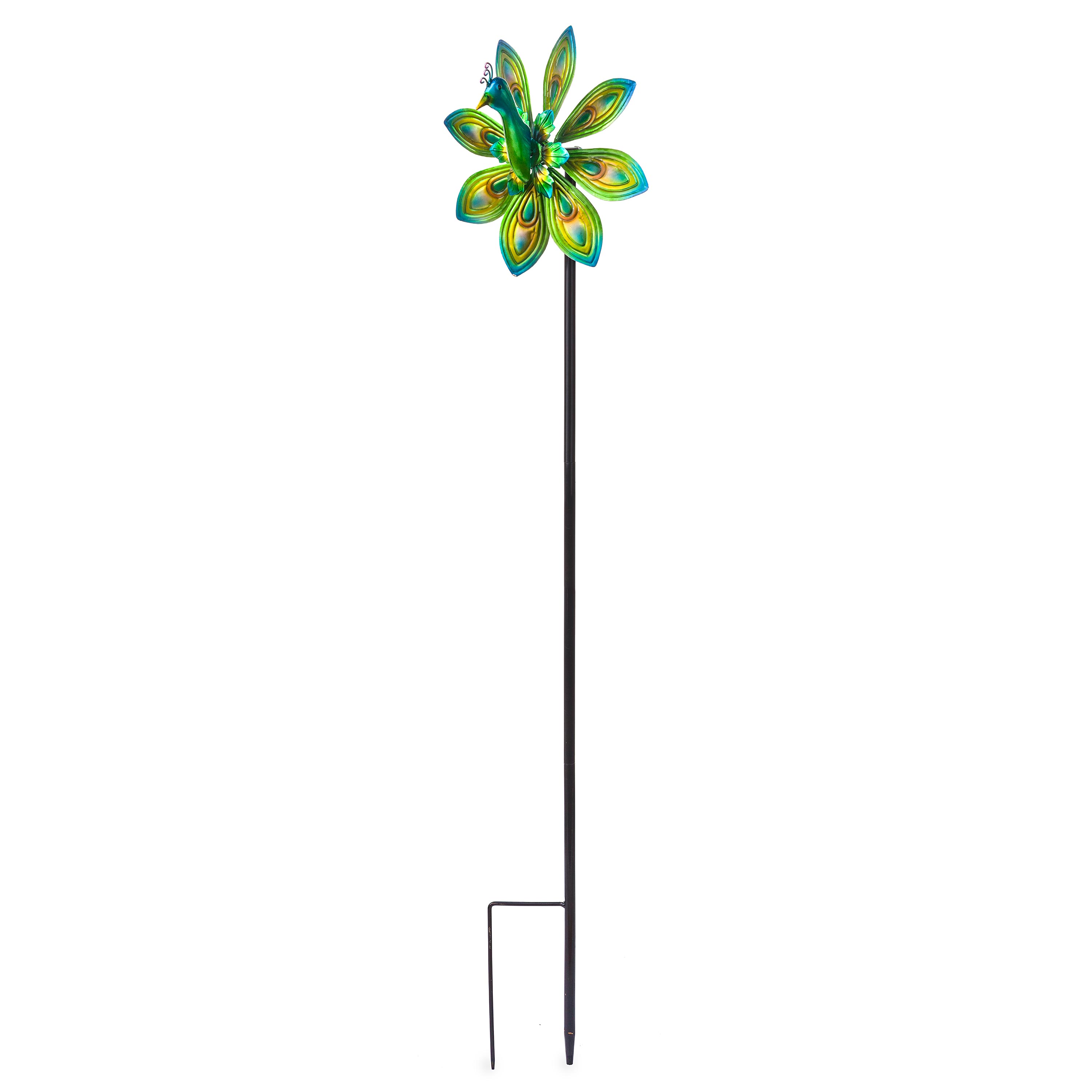 $39.95
You'll be proud to display this mid-height Peacock Spinner in your yard or garden. Standing 4' tall, this spinner is just the right size to complement shrubs and plants without overpowering them. The delightfully dimensional peacock spinner has a neck and head that emerges from the center, surrounded by two rows of feathers. Inner row is stationary while outer feathers spin in the breeze. Feathers are highly detailed with textured metal and finished in an iridescent paint that shines in the sun. A black metal ground stake with multiple prongs ensures security.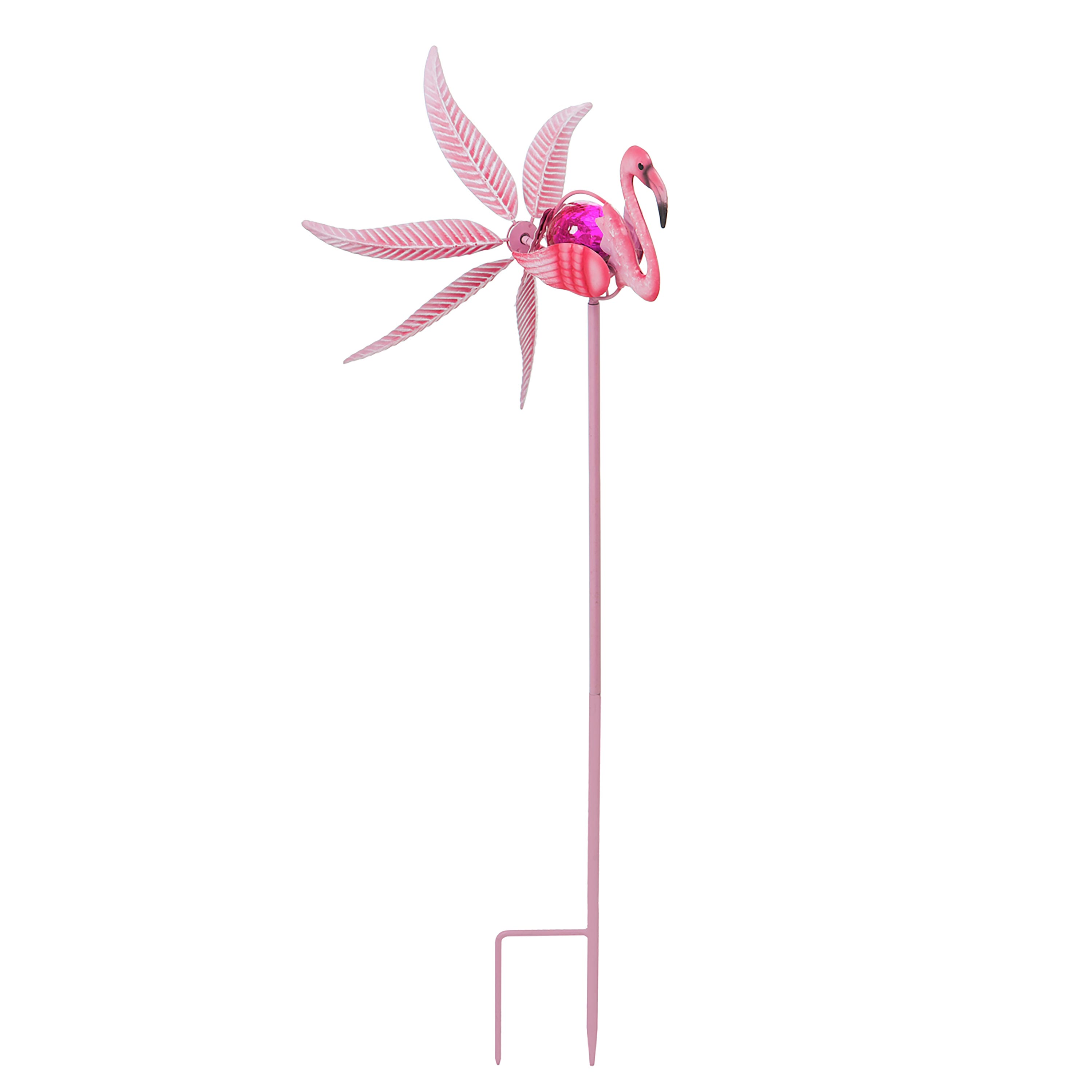 $29.95
Our Solar Flamingo Wind Spinner is an artistic expression with features sure to wow guests. The body of this bird includes spinning metal tail feathers and a crushed glass globe with solar powered LED lights inside. The Flamingo's colors in vibrant shades of pink and coral remind you of a tropical scene. The painted metal tail feathers create an omni-directional spinner with kinetic motion in the daytime and at night. The spinner's crushed glass orb illuminates at night creating a pink glow. The LED lights used to create this light are solar powered. A pink stake keeps this fanciful Flamingo firmly in the ground. You'll be excited to display this work of art in a garden or flower bed. This piece will add color any time of year, even after your flowers are gone.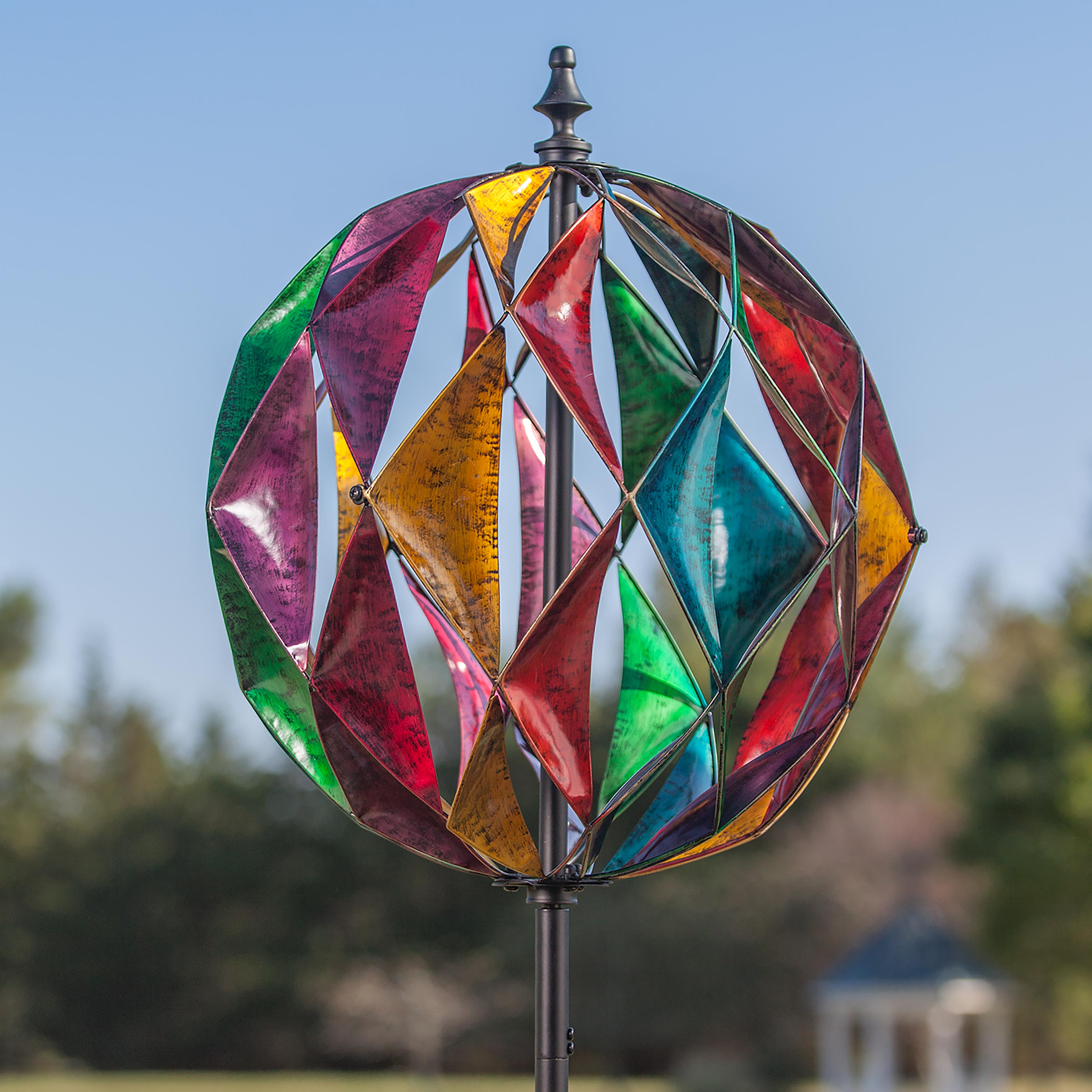 $119.95
Our unique Harlequin Ball Wind Spinner features pieced metal triangles arranged to form a sphere-like shape. The design creates a harlequin affect that lends dimension even when it's not in motion. When the breeze blows, you'll love the mesmerizing movement of this spinner and the way it catches the light. Made of durable metal with a long-lasting combo finish of paint and foil for great color and depth. Plant this Ball Wind Spinner anywhere in your yard, and it enjoy its beauty all year long.