The pineapple is a traditional symbol of hospitality, and hails back to the 17th and 18th centuries when getting a pineapple from its native Carribean surroundings to a North American table was arduous. Stories also abound of New England ship captains, who would place a pineapple outside their homes as a symbol of a safe return from the high seas. It's been used as the crowning glory in food displays, carved into furniture, stamped onto linens, and cast into door knockers. And now you can have this stunning, larger-than-life version to welcome your guests to your own home. Standing an impressive six feet tall, the pineapple catches the breeze spinning a mesmerizing, kinetic pattern in any season. You'll love the height, movement, and interest it adds to your garden! Steel15" in diameter x 84" H (including 11" ground stakes)Installed Height is 73"Assembly required
$79.95
Related Products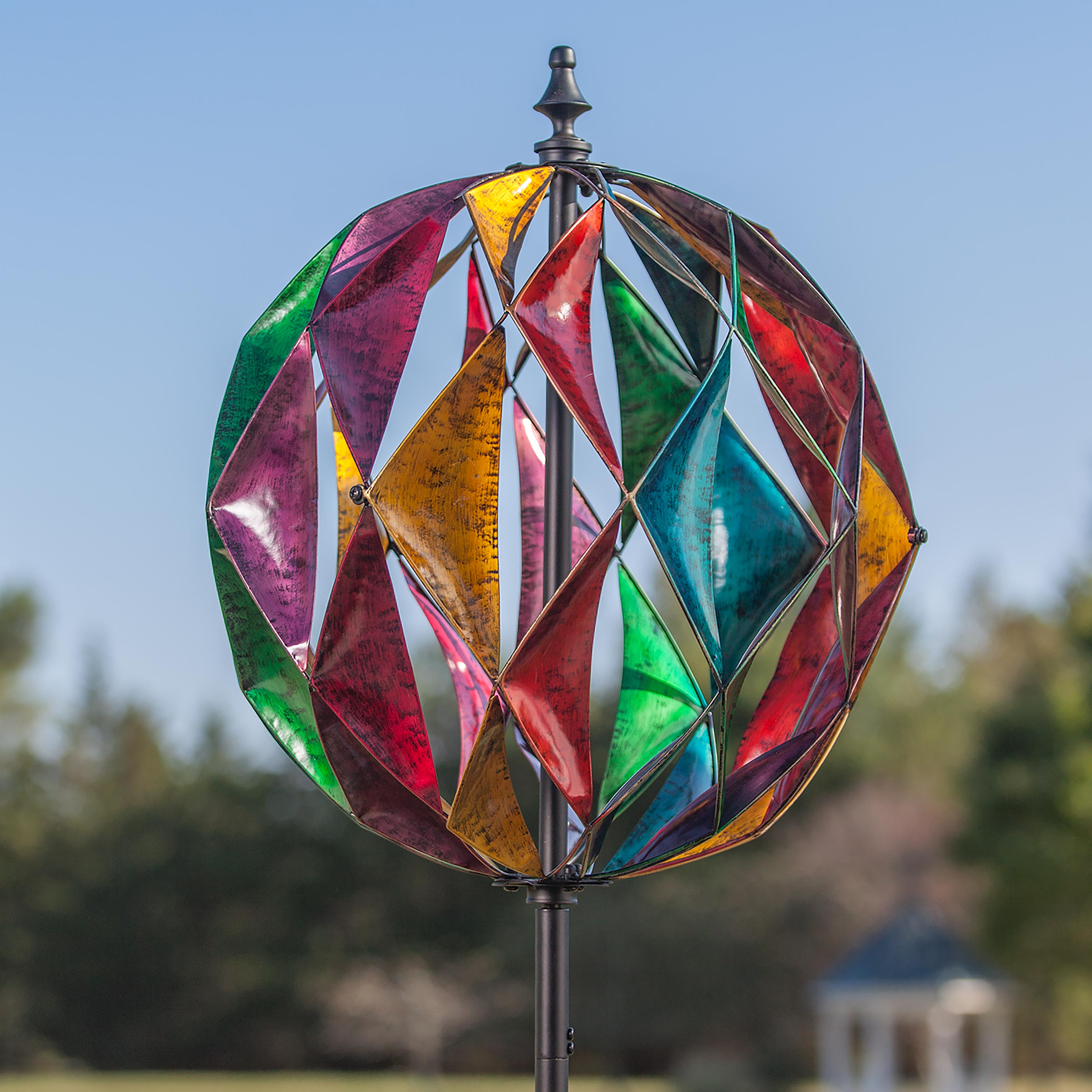 $119.95
Our unique Harlequin Ball Wind Spinner features pieced metal triangles arranged to form a sphere-like shape. The design creates a harlequin affect that lends dimension even when it's not in motion. When the breeze blows, you'll love the mesmerizing movement of this spinner and the way it catches the light. Made of durable metal with a long-lasting combo finish of paint and foil for great color and depth. Plant this Ball Wind Spinner anywhere in your yard, and it enjoy its beauty all year long.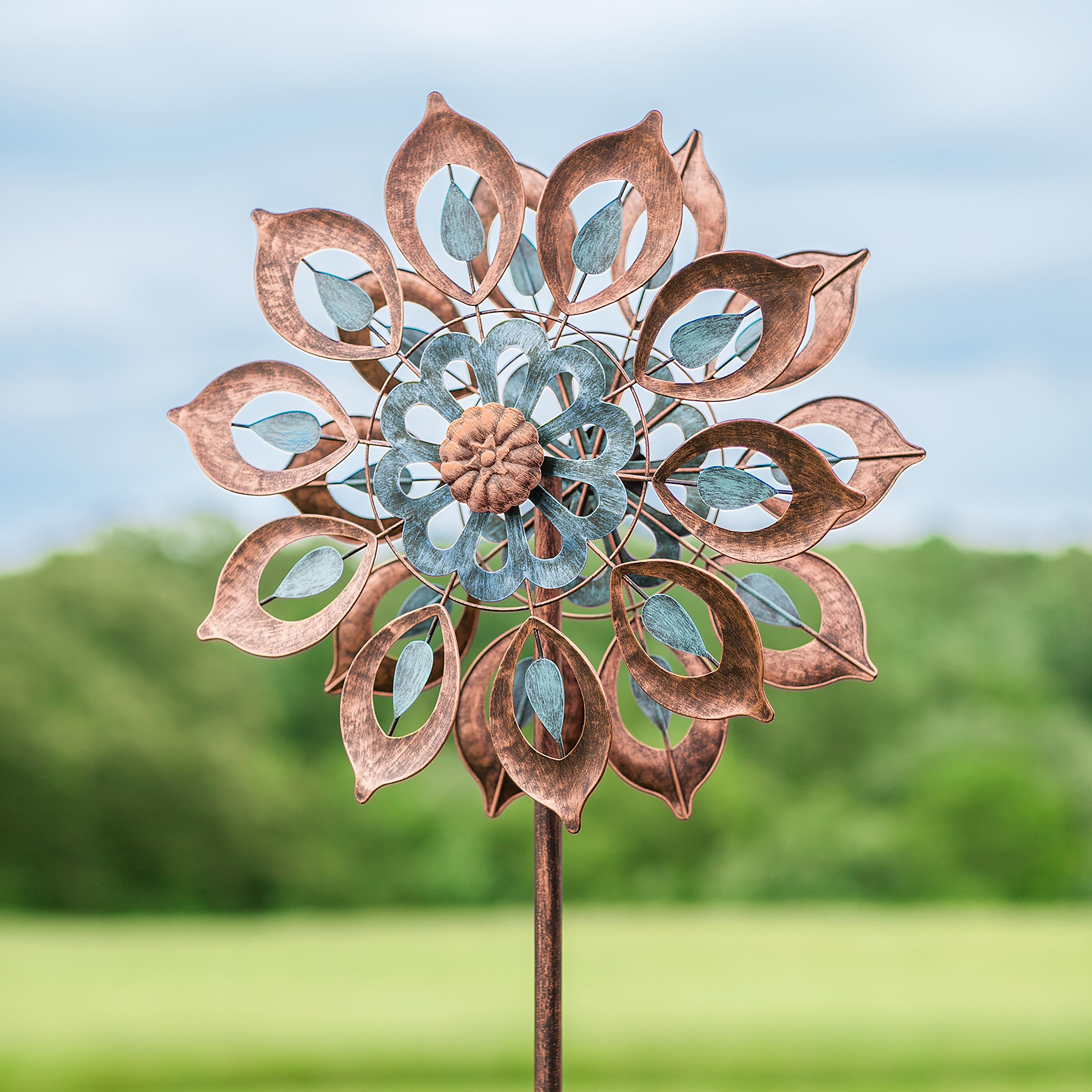 $99.95
A grand display, our Copper Lily Wind Spinner catches the breeze from any direction. The intricate petal-in-petal design adds drama and dimension even when there's no breeze. The two-tone brushed copper and antique blue finishes contrast beautifully for a bright display you'll love. It adds color to your yard in all four seasons. Watch while the breeze sends the bidirectional rotors into a whirlwind of spin for an amazing display of art in motion. Truly a mesmerizing spectacle to enjoy! Mount this painted metal spinner anywhere in your landscape: garden, front or back yard, flower bed, along a pathway. The matching brushed copper post has a three-prong stake for secure installation.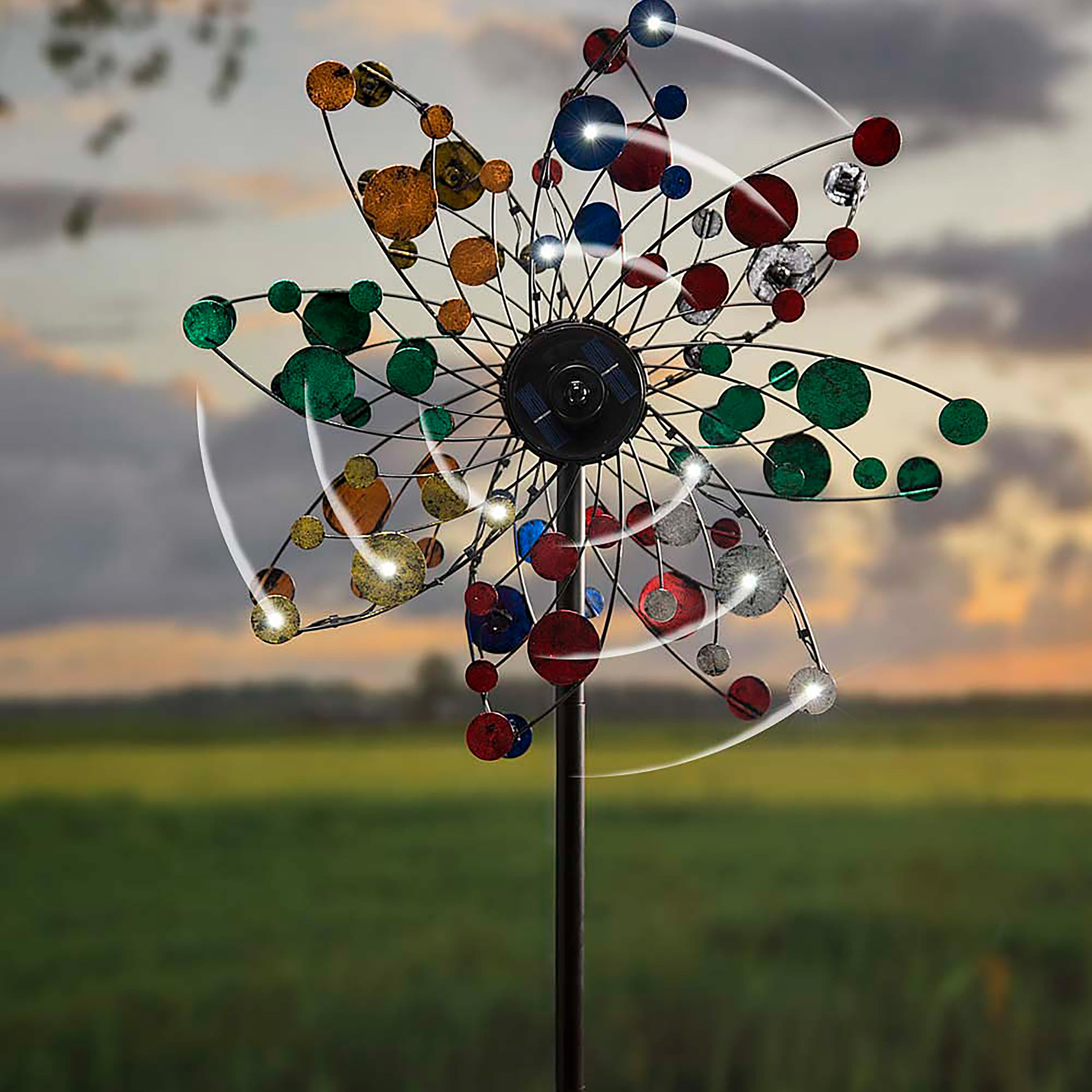 $99.95
Our Solar Confetti Wind Spinner with LED Lights is an eye-catching spin on our best-selling Confetti Spinners. For a fantastic show day and night, this garden spinner's patented design features a solar panel built directly and seamlessly into the wind spinner's center. Several of the solar garden spinner's colorful metallic circles are embedded with tiny white LED lights. During the day the solar panel soaks up the sun and when the blades spin at night, you'll see a circle of light! An entertaining accent for any lawn or garden. Metal construction with a painted finish.