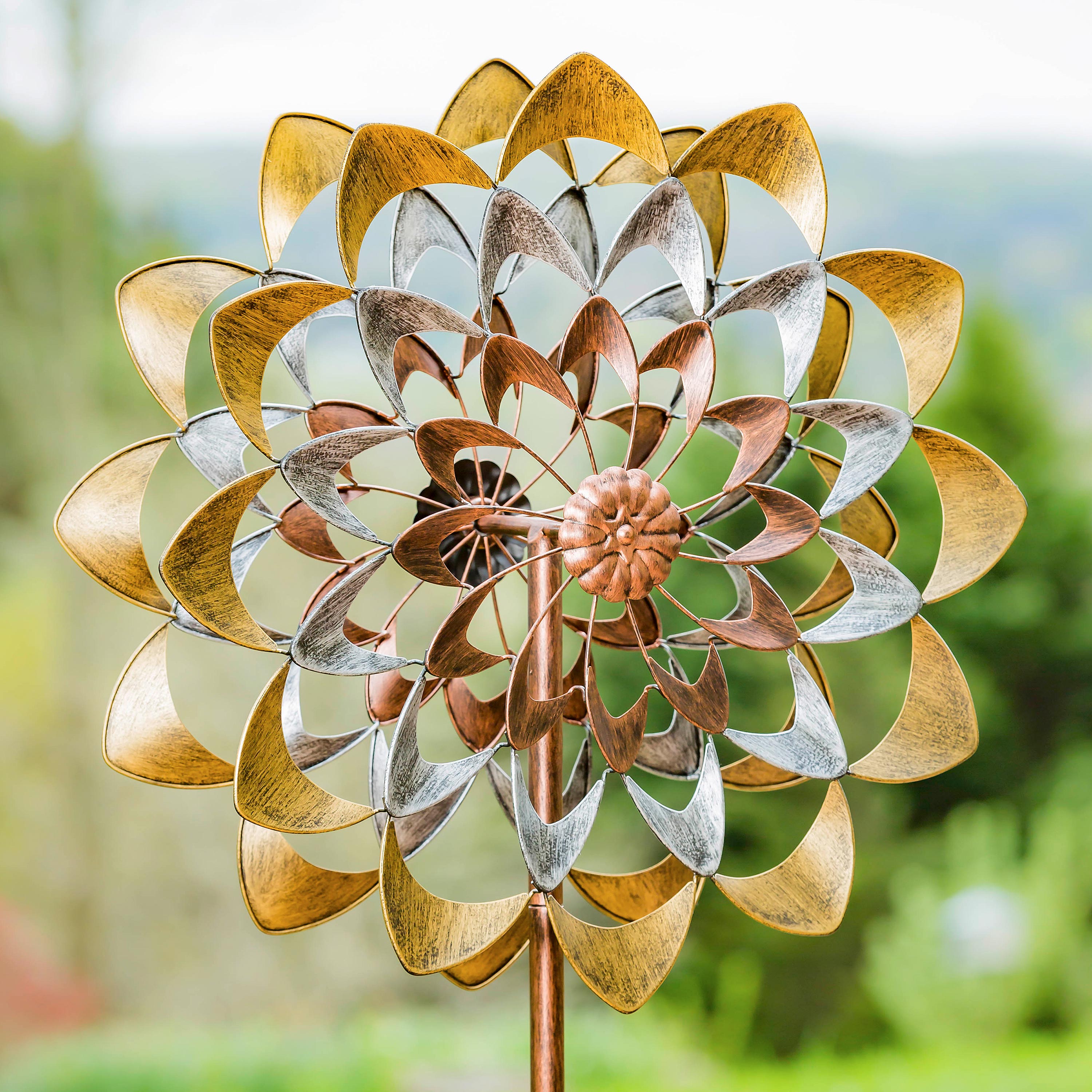 Add spin and shine to your landscape with our Precious Metals Wind Spinner. It catches the breeze with bi-directional rotors in a stunning flower petal design. The metal spinner is brightly painted in shades of copper, silver and gold to reflect the sun. The colors complement shrubs, flowers, and grass. It would look great in a flower bed, out in the yard or next to a walkway. The movement is mesmerizing and the effect stunning. The matching copper colored stake has a three prongs for easy, sturdy installation.
$89.95
Related Products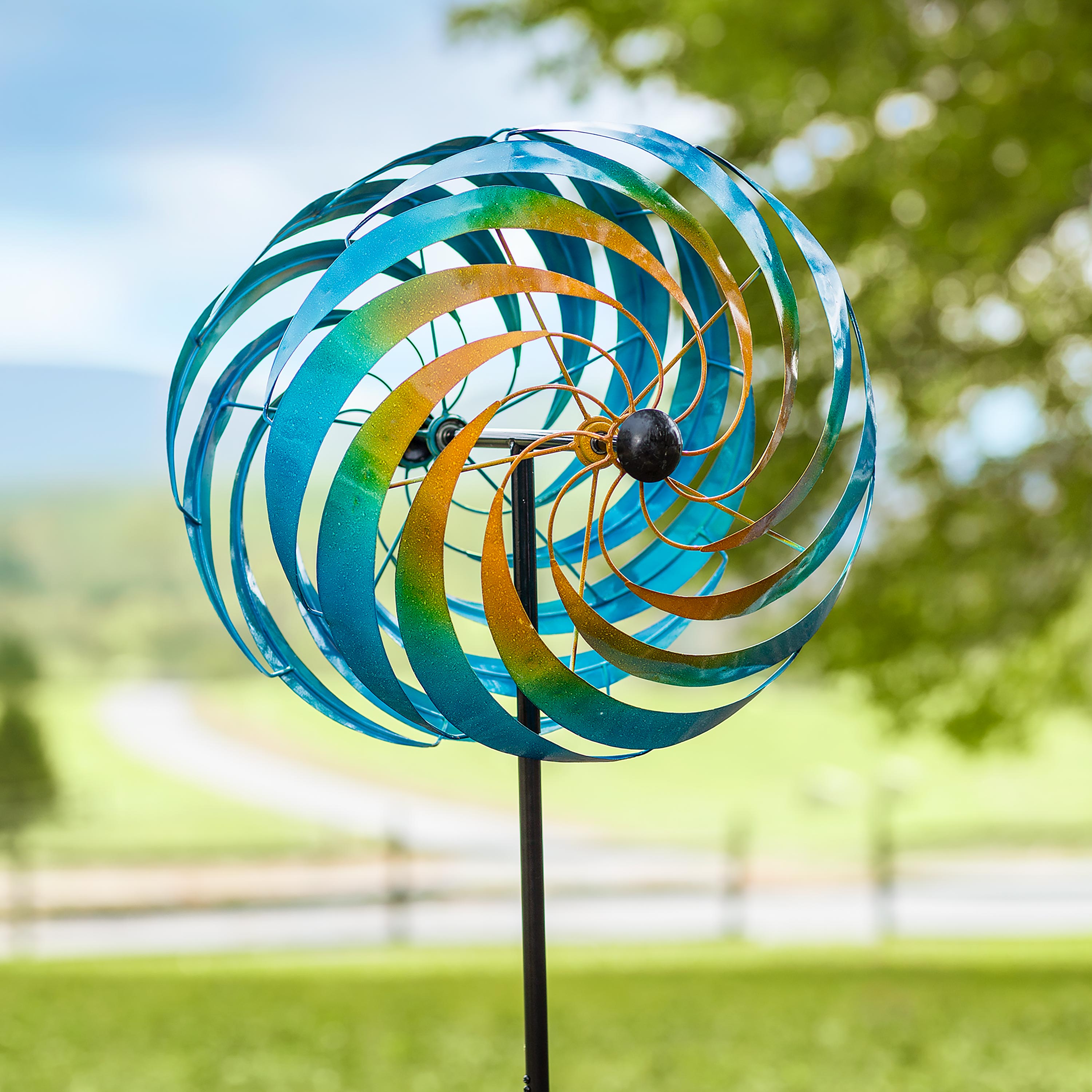 $129.95
This Blue Vortex Wind Spinner's curved blades create a mesmerizing effect when it's in motion. It's a hypnotic masterpiece you will truly enjoy! Bright, brilliant shades of blue, green and yellow look great with your flowers or foliage. Place it prominently in a garden bed or out in the yard. It makes an eye-catching statement that adds color and movement any time of year. Sturdy metal with bright outdoor paint; spinner stakes securely into the ground.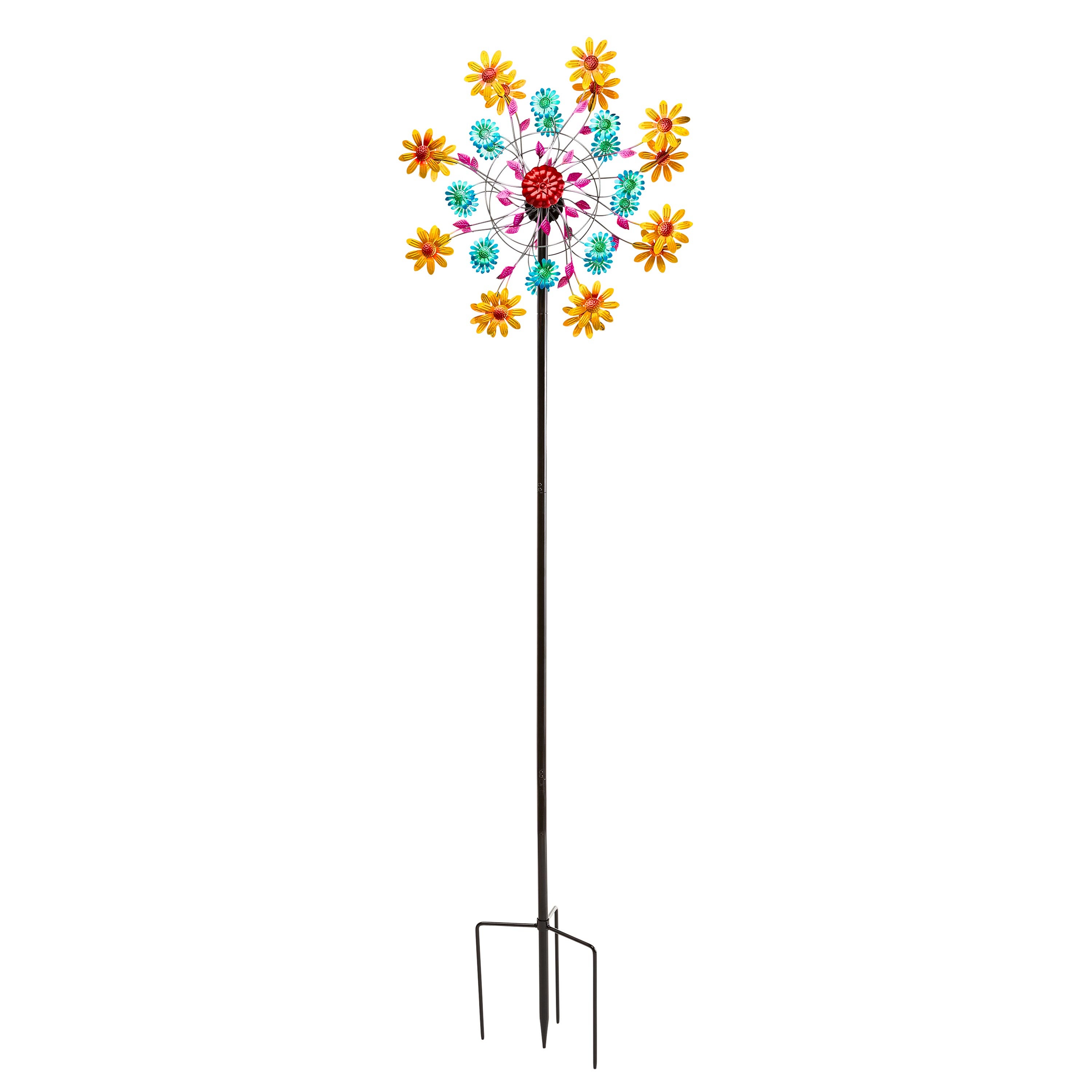 $79.95
Our Yellow Daisy Metal Wind Spinner is one of our brightest ever. The brilliant, highly reflective finish is eye-catching in any season. The bidirectional rotors also spin on the spinner axis for a riot of movement and color. Yellow and pink daisies around the outside portion surround blue-green daisies and pink leaves in the middle. Standing 7' high, this impressive piece of garden art makes a great focal point in your yard. Metal construction with sturdy ground stakes.
$79.95
The pineapple is a traditional symbol of hospitality, and hails back to the 17th and 18th centuries when getting a pineapple from its native Carribean surroundings to a North American table was arduous. Stories also abound of New England ship captains, who would place a pineapple outside their homes as a symbol of a safe return from the high seas. Whether these are truths or legends, the pineapple's symbolism continued to grow over the years. It has been used as the crowning glory in food displays, carved into furniture, stamped onto linens, and cast into door knockers. And we've found this larger-than-life version to welcome your guests to your own home. Steel15" in diameter x 84" H (including 11" ground stakes)Installed Height is 73"Assembly required